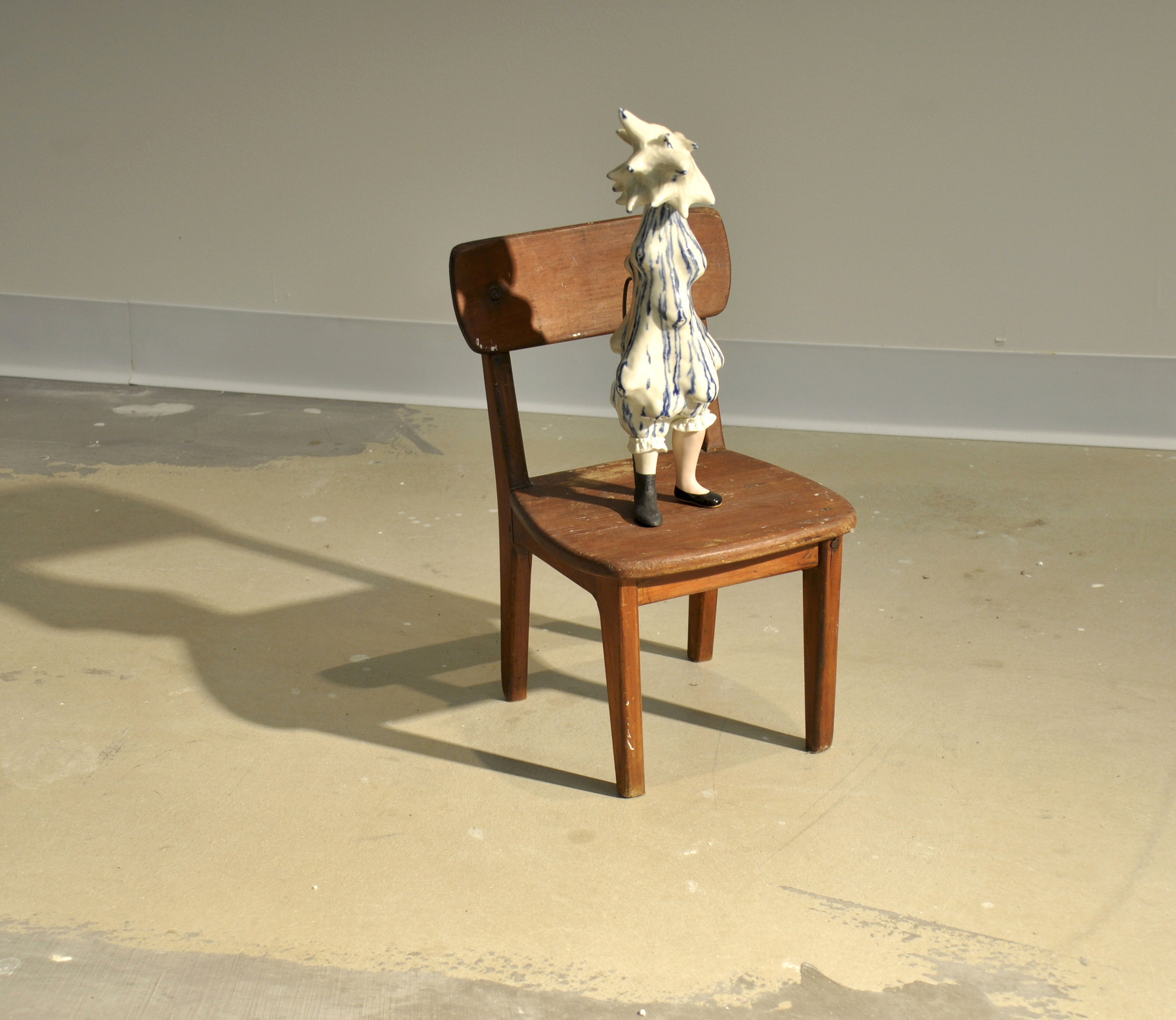 Border Realms
Lisa Olson, Amy Podmore, Wendy Seller
Nov 11 – Dec 23
Reception: Saturday, Nov 11, 4-6
Room 83 Spring is pleased to present Border Realms with mixed media installations by Lisa Olson, sculpture by Amy Podmore and digital paintings by Wendy Seller. In each artist's work, the human figure is an agent of inquiry through which a narrative of self is extended to a place of metaphor and transformation. Surrealist strategies of juxtaposition, assemblage, visual segues and non-sequiturs re-contextualize that which is known into transitional realities. Like lucid dreams, the work of Olson, Podmore, and Seller ushers us confidently between twilight realms of consciousness where the inner and outer, the actual and possible meet.
Lisa Olson' Child Keeper series navigates danger. Letterpress descriptions and reliquary objects of un-named and head-redacted orphans are arranged into a black, white and sepia installation as well as a spookily real fiction.
Amy Podmore prods at questions about immobility and implied gesture. She captures poignant moments of existence experienced in a complicated and ineffable manner. Shifting between First and Fourth Position is a sculpture of legs and crutches held together by a pastiche of sheet music. You can see the legs shifting with implied movement from ballet's fourth position to first. Her Level Best is a large plaster human vessel. With bent legs, about to pour.
Wendy Seller's digital painting process is like puzzle building. One component is stitched to another to complete a greater whole. In Two Selves, the metaphorical, female figures she creates make little reference to time, place or ethnicity, but they look convincingly like pensive characters from familiar Renaissance paintings.